Polyurethane Cushion , Urethane Buffer , PU Bumper Snubber China Factory Supplier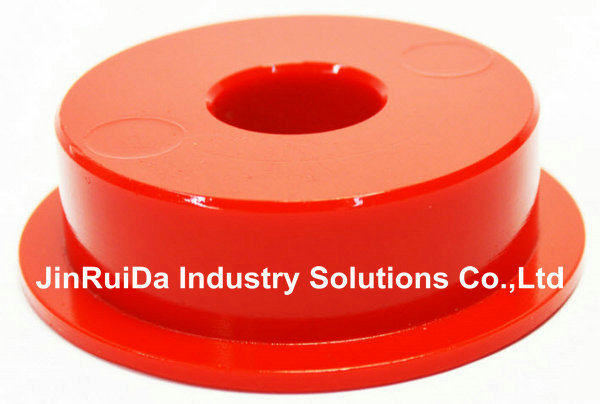 Polyurethane Cushion Is a Kind Of Energy Absorbing Cushion Using The Microporous Bubble Structure Of Polyurethane Material Pages, Which Is Equivalent To a Spring With Multi-Balloon Damping In The Process Of Hand Impact.
Density: 0.55g/c~0.65g/c
Hardness: 60 Shore A-80 Shore A
Return Rate: > 95% Compression 75% Unloading 5 Minutes Test
Compressive Strength: Tested When 1.2MPa-2.5MPa Is Compressed To 50% Of Nominal Height
Working Temperature: - 30 ~60 ~C
Urethane Buffer With Light Weight, Simple Installation, No Maintenance, Good Cushioning Effect, Good Impact Resistance And Compression Resistance, No Noise, Spark, Explosion-Proof In The Cushioning Process, Safe, Reliable And Stable. It Has Become The Preferred Buffer For Crane And Elevator Industry.
PU Bumper Snubber : Polyurethane Elastomers Composites Can Be Divided Into Four Categories: (1) TDI Series; (2) MDI Series; (3) NDI Series; (4) PPDI Series;
Usage Specification
A. Regular Testing (At Least Once Per Episode);
B. Avoid Using At Low Temperature (-40 Degree c) Or Above 80 (-40 Degree c) And Humidity (-85%).
C. It Should Not Be Used Under Strong Acid And Alkali Environment.
D. When Installing And Replacing The Buffer, The User's Instructions And Icons Should Be Consulted.
E. The End Face Of The Buffer Mounted On The Crane Should Be Straight And Not Tilted In The Same Direction As The Center Of The Buffer.
F, When The Buffer Is Configured, When The Buffer Collides With The Buffer, The Buffer With The Same Diameter Should Be Used, And The Longitudinal Length Of The Buffer Should Be As Consistent As Possible.
G. When The Buffer Is Installed, There Should Be Some Space Around It To Avoid Collision And Extrusion Accidents With Other Structures.
H. Buffers Should Be Stored At Room Temperature And Placed In Ventilated And Dry Places.
I. The Polyurethane Should Be Replaced In Time When It Is Found That There Are Cracks In The Polyurethane.
J. PU Cushion Be Polyurethane Casting Parts For Below Industry.
Application Industry
It Is Suitable For Metallurgy, Mining, Railway, Port, Ship, Automobile, Weighing Apparatus, Large Machinery, Equipment And Other Fields. It Can Also Be Used To Wrap The Front And Rear Corners Of Various Vans For Collision Avoidance.
There Are Three Series Of Polyurethane Buffer. According To The Connection Mode, There Are Dozens Of Specifications For Each Series Of JHQ-A, JHQ-B And JHQ-C, Which Correspond To Different Buffer Capacity And Can Be Chosen By Customers. Non-Standard Buffers Can Be Designed And Manufactured Separately.